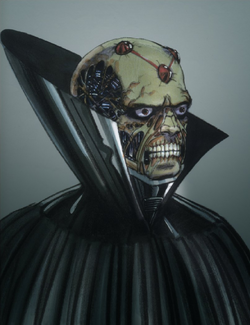 Michael Anthony Jackson is a conceptual illustrator and storyboard artist that worked on several Burton films. Credits include Batman Returns, Mars Attacks!, Superman Reborn, Sleepy Hollow, Planet of the Apes, Big Fish and Alice in Wonderland.
Ad blocker interference detected!
Wikia is a free-to-use site that makes money from advertising. We have a modified experience for viewers using ad blockers

Wikia is not accessible if you've made further modifications. Remove the custom ad blocker rule(s) and the page will load as expected.